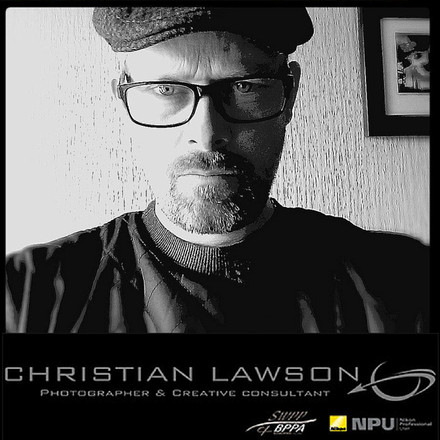 Christian Lawson is a Dorset based established Wedding, Celebrity and Commercial photographer covering Dorset,Hampshire, Southwest, and the United Kingdom. He is a qualified Associate of the British Professional Photographers Associates & also has a Ba Degree in design & photography with Honours. Christian is also a creative consultant for a leisure and hospitality companies. Christian was previously a creative and photographer for a rally events company throughout the UK, Europe and America.
Christian has covered many photographic assignments over the last 21 years including over 500 digital weddings. He is widely sort after & his images have earnt him acclaim as a leading imagemaker working out of the UK as a base. His images are fresh & are a fusion of the classic and the contemporary.
Christian Lawson of LAWSON Art Photo Design also produces images on location, food & drink photography for restaurants, hotels, food packaging & advertising. He can provide high quality photographs for menus, brochures, cookbooks & websites.
Christian also has a passion for shooting lifestyle portraits on location using natural light whether it be a newly engaged couple or a family celebration. He also undertakes various commissions for models of all ages creating beautiful portfolios with edge that will stand out from the rest.
A proportion of Christian's business involves shooting various Commercial assignments. He has worked for various national companies over the course of his business career and therefore demonstrates not only expertise with lighting & posing but has the gifted ability to bring out the very best in his subjects, locations and situations.
Christian shoots all his images using the very latest digital Nikon cameras & lenses.
If you need a Professional Photographer please give Christian a call to discuss your project. He will deliver images beyond your wildest expectation everytime. He strives to be the best & enjoys breaking the rules visually and has the gift of making the ordinary extraordinary.
©1995-2017 Christian Lawson Photographer & Creative Consultant